What are the ACE Masterminds?
Mastermind sessions driven by Mitchell Levy and Lucas Root focused on mindset while defining your purpose and using that to increase your joy and revenue through
Accountability, Credibility, and Execution.
Testimonials from Past Participants
Benefits of Joining the ACE Mastermind
The next Mastermind starts on January 18, 2023.
Runs every other Wednesday from 10-11 am PST
14 mastermind sessions over the course of 6 months.
$1,000/month
-OR-
$5,000 full payment
14 sessions focused on mindset
+
10 sessions of continuous support on your business execution.
$1,000/month
-OR-
$10,000 full payment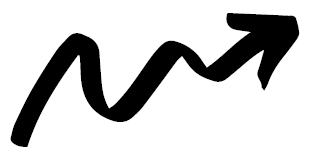 Before you can register for the mastermind, please signup as a member of Credibility Nation first.

If you're not a member yet, click on the button below to get 6 months free membership:
Global Credibility Expert Mitchell Levy is a 2x TEDx speaker, an international bestselling author of over 60 books, and an executive coach at Marshall Goldsmith's 100 Coaches. After interviewing 500 thought leaders on credibility, he published a 7-country international bestselling book, delivered a powerful TEDx on humanity, created courses, and created the Credibility Nation membership community to help those live, learn and surround themselves with others on the credibility journey. He's also created twenty businesses in Silicon Valley, published over 750 books, and has been the chairman of a board of a NASDAQ-listed company.
For over 17 years, Lucas Root numerous teams on Wall Street. After establishing a consistent track record of successes, Lucas started his own consulting business and works with strong brands with a well-funded great idea, but don't quite know how to execute. Since early 2019, Lucas has had the wonderful opportunity to speak to numerous audiences in North America, Australia, and Europe, as well as partner with both businesses and VCs for mentoring.
Copyright ©2023 Credibility Nation®, All Rights Reserved