Monthly Training for your Members at $249/month
Join Credibility Nation, today!
Sign up for our Chamber of Commerce Program and get access to our monthly Spotlight – a 60-minute LIVE Online Training Event where we invite one speaker to share their expertise on how to build, run, grow, or expand your business.
Together, we will learn new ideas and strategies around
✅ Sales,
✅ Marketing,
✅ Business Development,
✅ Leadership,
✅ Team Management,
and other areas of business.
Access the Credibility Nation Network and connect with other community leaders and business owners.
Dive into our growing list of free fundamental courses:
Clarifying Your Customer Point of Pain

Being Likeable as a Pillar of Credibility

Success Through Sponsorship Thinking

And more!
Discounted Masterminds and Events
Network members enjoy free and discounted access to events, workshops, masterminds, and courses.
Build and manage your community by becoming one of our Village Leaders.

Inside your village, you can create your own events, articles, polls, and set your own conversation topics.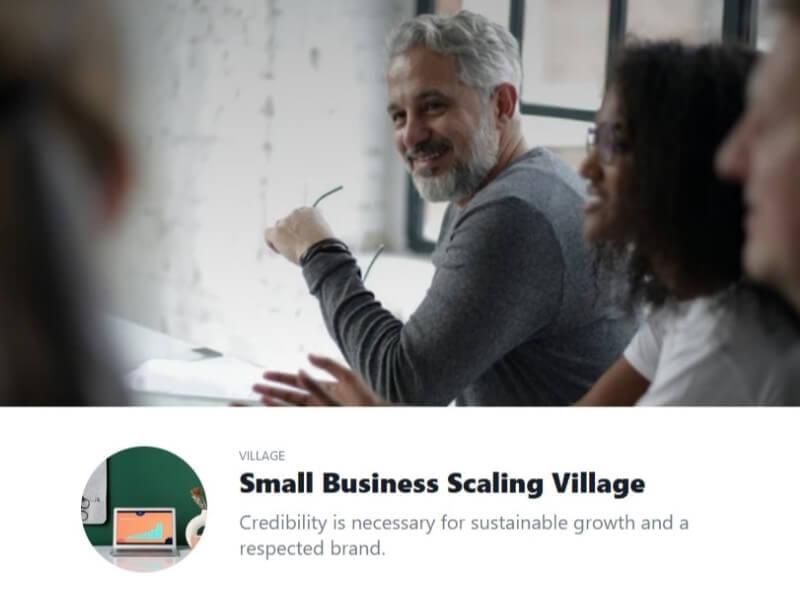 Want to learn more about the Chamber of Commerce Program?
About Mitchell Levy:
Mitchell Levy is a Silicon Valley-based TEDx/Commencement Speaker and Global Credibility Expert who has interviewed over 500 thought leaders on credibility.
He has created over 20 businesses in Silicon Valley, including four publishing companies that have published over 750 books.
He has authored 65 books and delivered over 3,000 speeches and training.
He taught at San Jose State University, University of California – Santa Cruz and Santa Clara University and has created four executive education programs for San Jose State University and UC – Santa Cruz.