JOIN THE CREDIBILITY NATION 5-DAY CHALLENGE!
Inside we'll show you specific actions you can take in just minutes-a-day
to grow your credibility so you can connect with more aligned clients.
Challenge Begins on June 7, 2021
* and access the challenge for FREE
In this 5-Day Challenge, you'll learn:
Day 1
Get a better understanding of how to communicate exactly what and how you help clients.
Day 2
How to tweak what you're already doing on social media so you can connect with more ideal clients.
Day 3
How to squeeze more out of endorsements.
Day 4
How to create the right videos to allow other people to see you when you are not in the room.
Day 5
How to show up authentically so you can earn more Credibility with your clients and prospects.
* and access the challenge for FREE
Participate in the challenges, and get the chance to win one of these prizes!

Daily Shoutout.
We'll create a post about you and your business on Facebook and LinkedIn and encourage people to visit your website.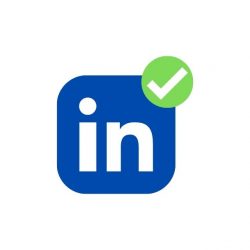 LinkedIn Profile Optimization.
Mitchell Levy will look at your LinkedIn profile and give you 3 areas to focus on to make your profile stand out.

Amazon Gift Card.
The chosen daily winner will also receive a $25 gift card from Amazon!
* and access the challenge for FREE
Global Credibility Expert, Mitchell Levy, is a human whose life purpose is to serve those who want to be seen as credible. Mitchell has interviewed over 500 thought leaders from across the world on their credibility, which led him to uncover amazing insights on what credibility really is and why it's important in today's world, making him the go-to expert on credibility.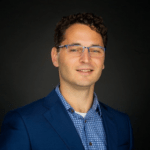 For over 17 years Lucas led numerous teams on Wall Street. After establishing a consistent track record of successes, Lucas started his own consulting business and works with strong brands with a well-funded great idea, but don't quite know how to execute. Since early 2019, Lucas has had the wonderful opportunity to speak to numerous audiences in North America, Australia, and Europe, as well as partner with both businesses and VCs for mentoring.